Spend the holiday at Nusa Penida, Bali will make a good memory for you. Nusa Penida has many tourist destinations which you can visit and enjoy. But, if you want to try to visit another tour destination, maybe you could visit Gili Trawangan.
Gili Trawangan located at West Nusa Tenggara, where you can reach by boat from Nusa Penida to Gili Trawangan. At Gili Trawangan, you can visit many places, which has beautiful scenery and nature. The most important information when you want to go to Gili Trawangan is a boat ticket price.
How to Go to Gili Trawangan From Nusa Penida
If you are at Nusa Penida, Bali, you can take a boat to go to Gili Trawangan. Boat From Nusa Penida to Gili Trawangan is Golden Queen fast boat, which will departure on 10.00 AM and will arrive on 12.15 AM. Golden Queen Fastboat is the only one fast boat where will take to Gili Trawangan from Nusa Penida. This boat will cost you around 50$ for one person. You could book the ticket boat from ticketfastboat.com, where you can find a good price and schedule your time.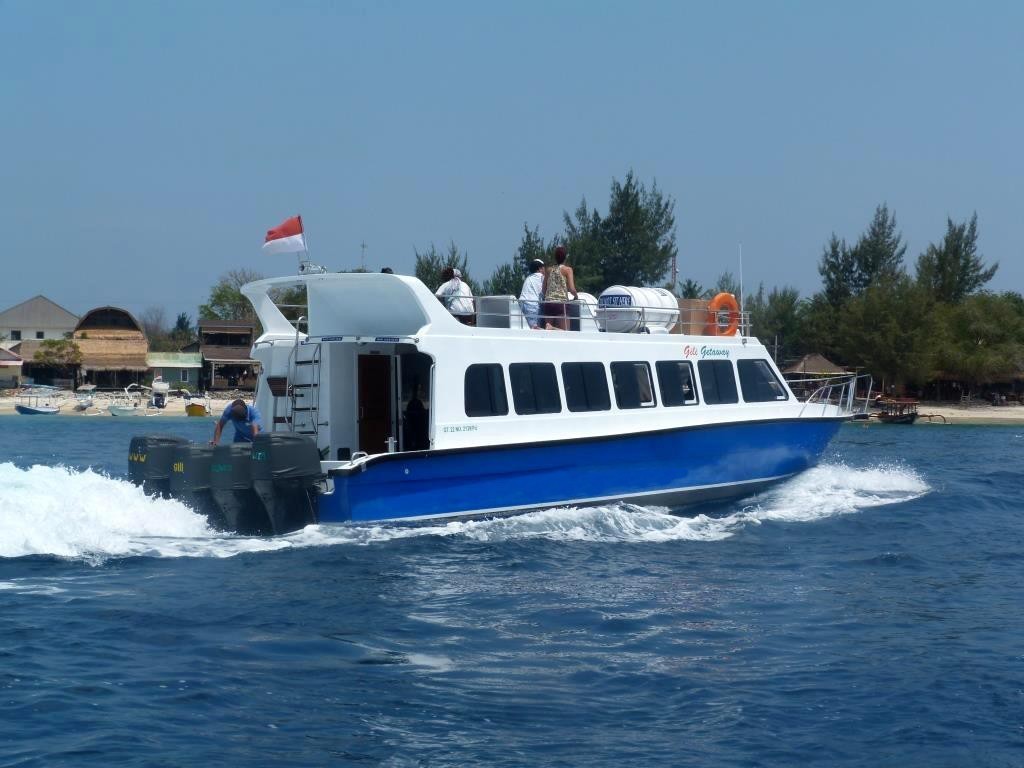 Gili Trawangan is part from Gili Islands, where Gili Trawangan has many spot tourist destination. One of the destination you must visit is Gili Trawangan Beach. Gili Trawangan Beach has white sand with blue ocean, which you could walk around or cycle. At this beach, you can also enjoy sunset and sunrise, where this location is really famous between tourist because of the amazing scenery.
Gili Trawangan is really famous about the beauty of the underwater world, where you can do snorkeling and diving. When you want to snorkel and diving, you can do that at the sea between Gili Trawangan, Gili Air, and Gili Meno. Sea at Gili Trawangan still has clear water and very beautiful collection of fishes and coral. You can also choose tour island, where you can visit Gili Air and Gili Meno. Which you can rent a boat from Nusa Penida to Gili Trawangan.
At Gili Trawangan, you could see the traditional dance, which known Stick Fighting or Persian. This traditional dance always includes two adult men from the Sasak tribe, where they are fighting by use rattan sticks and shields made of buffalo leather. This dance usually will do when they ask God to gift them rain or art even. The Presean always show at the near art market.
The most recommended to you when visiting Gili Trawangan is Turtle Conservation. Turtle Conservation at Gili Trawangan will show you about how to maintain turtles before returning to the high seas. When the turtles released, usually will have a traditional event which it will more interesting to see it.
Spend a holiday by boat will more memorable if you took a photo. At Gili Trawangan, you could take a bunch of photo with a beautiful background. All the places at that Island could be your memory which you can never forget.