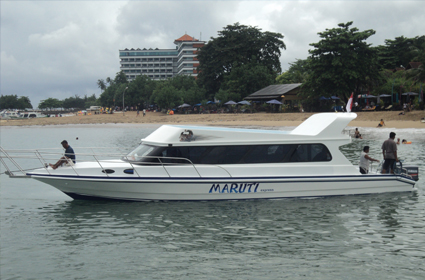 It has tropical climate with rainfall 1.069 mm per year. Geographically, Nusa Penida has the following boundaries:
North : Badung straits
East : Lombok sea
South : Hindian ocean
West : Badung strait
Boat Transfer Boat Specifications : Motorized with 600 horse power rated under international maritime. Code of Safety, 13.00 meter length, 3.00 meter width. Boat Capacity for 45 persons completed with life jacket.
Departures

Depart from Sanur Beach

Depart from Toyapakeh, Nusa Penida

08.30 am

10.00 am

16.00 pm

07.30 am

09.00 am

15.00 pm